Take advantage of the Tesla limited time offer and receive a rebate on your Powerwall if installed and registered between August 11 and December 31, 2023.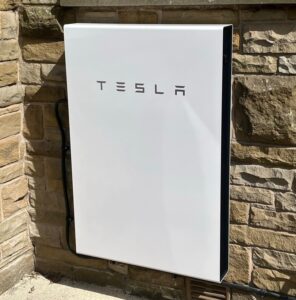 Powerwall is a home energy storage solution designed to store energy for use at any time, ensuring an uninterrupted energy supply.
Key Benefits 
Cost savings through optimised energy usage
Access to energy stored by a home solar system, day and night
Real-time monitoring of your home's energy usage
Enable backup protection during power outages
Reduced reliance on the grid and a lower carbon footprint
Conveniently charge your vehicle using energy from Powerwall
Flexibility to expand your energy storage capacity by adding up to 10 Powerwalls.
Speak to our team today to learn how to benefit from this limited time offer.
Social Share