Last month Philip and Sally joined thousands of other industry experts from across the UK at Solar & Storage Live held at the NEC in Birmingham.
The event provided us with the opportunity to explore the latest developments in the solar and energy storage sector. From chatting with prominent manufacturers like Tesla, Solar Edge, Fronius, SMA and GivEnergy to discussing accreditation with MCS, it was great to see the industry excited about the latest technologies and how we can bring them to market.
A look into Solar & Storage Live
Solar & Storage Live is one of the UK's most significant exhibitions and conferences dedicated to solar energy, energy storage, and electric vehicle charging infrastructure. This event brings together industry experts, innovators, and solution providers to discuss and showcase the latest advancements and opportunities in the renewable energy sector.
As a business we're always trying to advance the offerings we can provide our customers, and that's why we wanted to attend this year's event, to gain insights into the industry's newest products and services.
Keeping up with market trends
In addition to exploring supplier stands and accreditation discussions, we made sure to stay updated with the latest technologies emerging in the marketplace. Solar & Storage Live provided us with a platform to connect with industry leaders, attend informative sessions, and gain valuable insights into upcoming trends and innovations.
By keeping up to speed with the latest market trends and emerging technologies, we are well-prepared to continue providing sustainable energy solutions to our customers. For more information on the event, you can visit the official event website: Solar & Storage Live.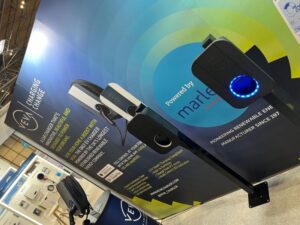 Social Share